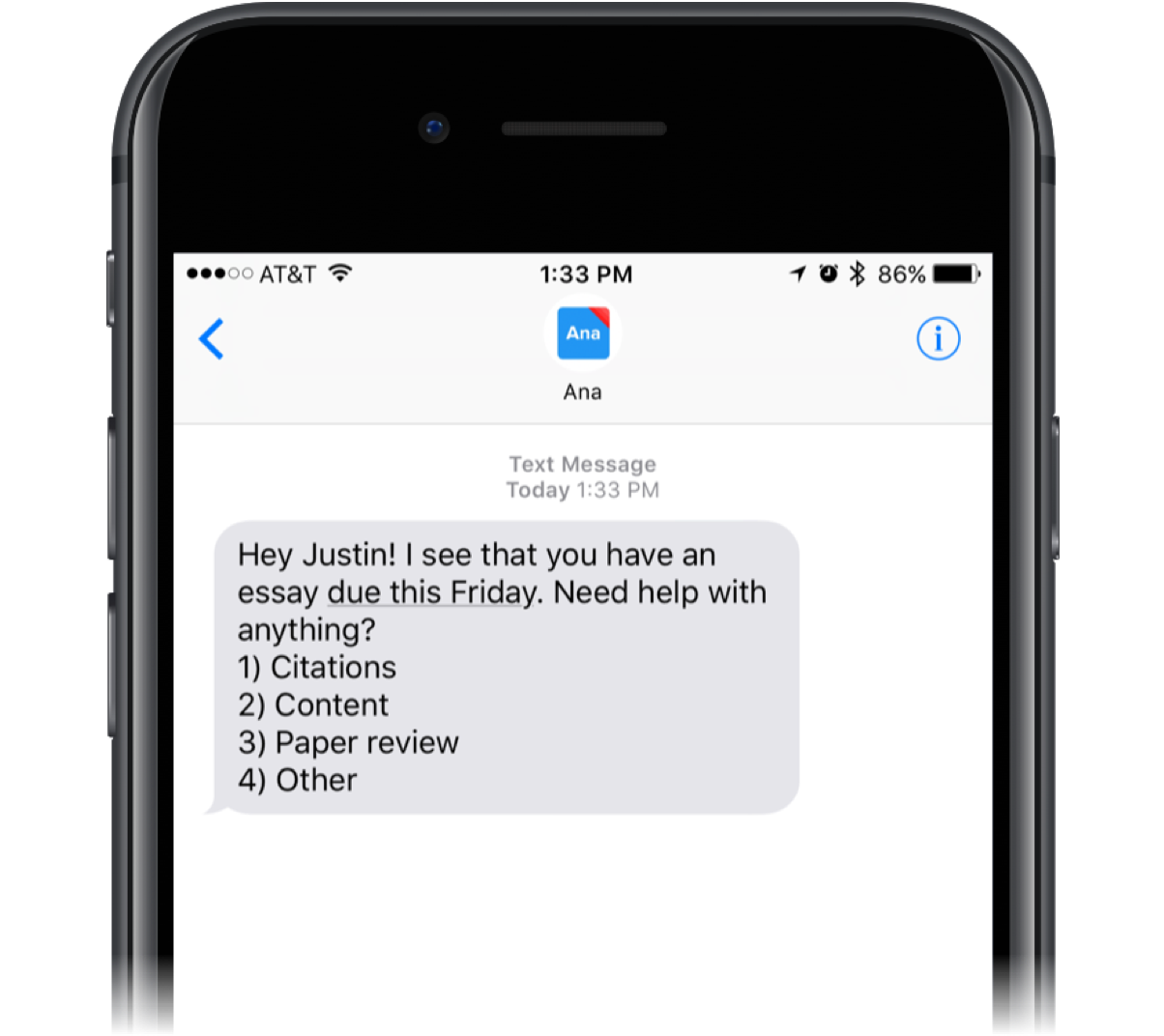 Bringing the right resources to the right students—at the right time
Ana combines the services your school offers, along with your academic calendar, to deliver timely support to your students.
---
See How Ana is Impacting Your Students
By compiling all of your students' interactions with Ana, we're able to give you a better idea of how Ana, and other support services, are being used at your college.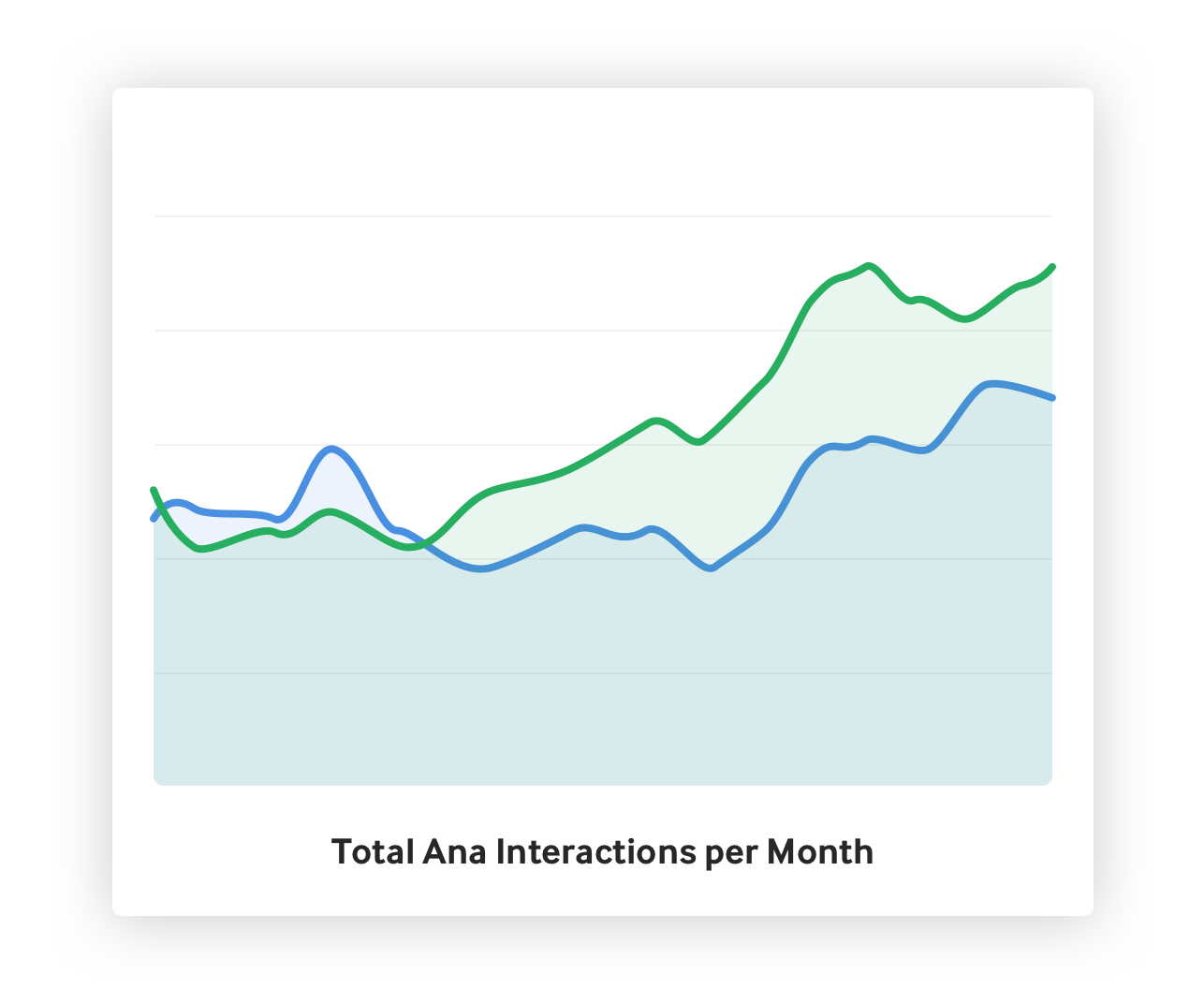 ---
Going beyond simple reminders
Ana can not only remind your students about important assignments, but she can also help students complete FAFSA applications, get online tutoring, have assignments reviewed, and more. All through SMS.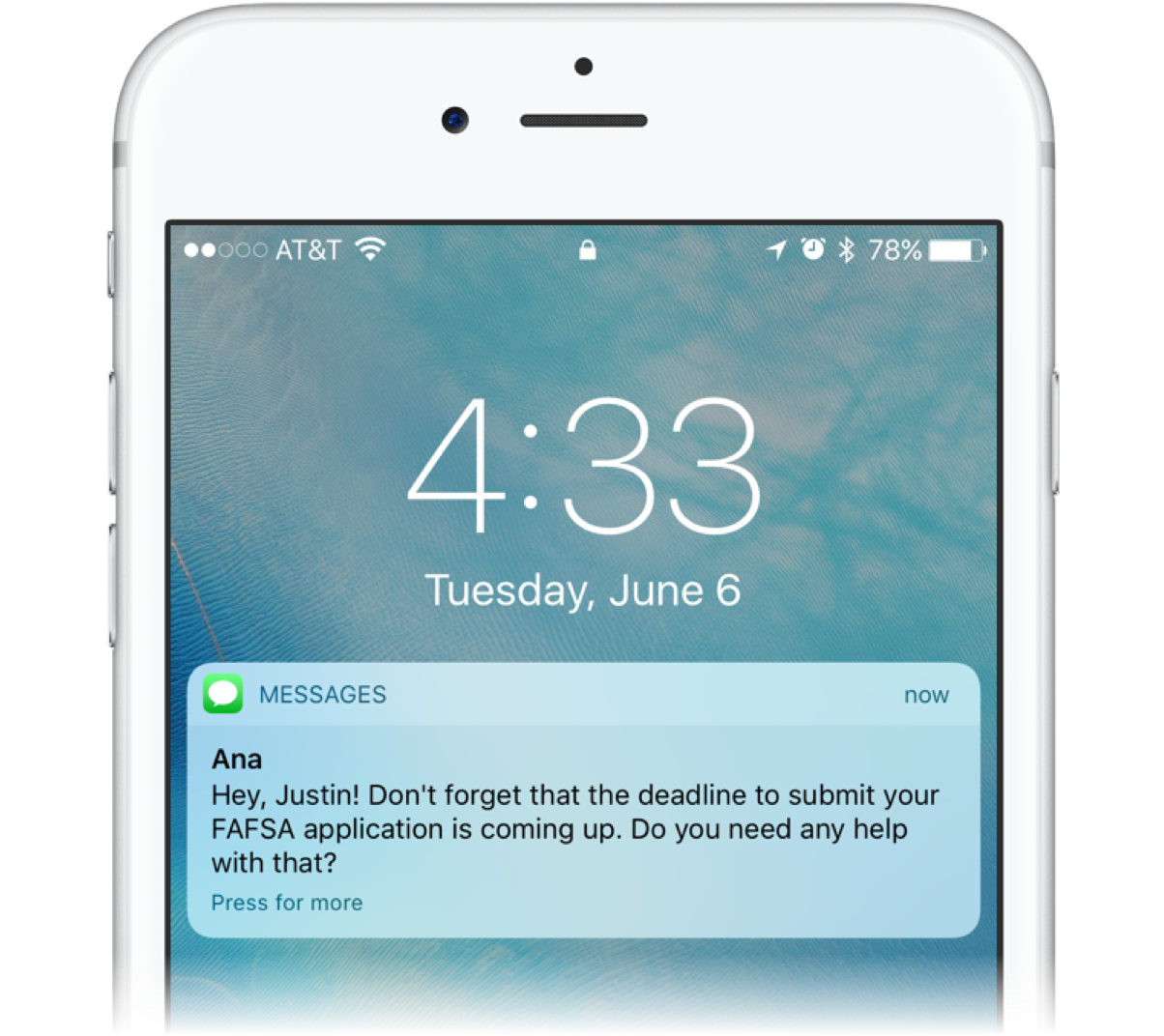 ---